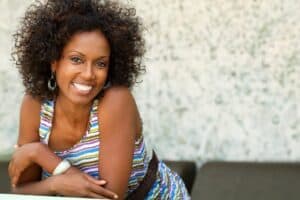 Are you self-conscious of sun damage, wrinkles, fine lines, lax skin or other signs of facial aging? There are many treatment options available to rejuvenate aging skin and create a more youthful facial appearance. Though it is difficult for Dr. Ary Krau to tell you exactly what to do without seeing you for a consultation, he can outline some of your options so you can research on your own.
Here, Dr. Krau compares facelift and non-surgical skin tightening to help guide you as you search for the best treatment option for your needs.
Understanding Facelift
Facelift is a surgical procedure and, in many cases, the most comprehensive anti-aging solution. During facelift surgery, the central and lateral face are elevated and re-shaped so the contours look more youthful. The deep tissues of the face are repositioned and the skin is smoothed over the new facial contours. Facelift can address laxity and sagging on the jawline, chin, jowls and neck.
Benefits: Transformative, natural-looking results that last for many years. A single operation that does not require a series of regular treatments to achieve results.
Drawbacks: Requires a recovery period that can last several weeks. Usually causes bruising, swelling and other temporary side effects during recovery. A bigger cost investment than non-surgical treatment.
Understanding Non-Surgical Skin Tightening
While non-surgical skin tightening can minimize the appearance of fine lines, wrinkles and minimal laxity, in general the results are not as dramatic or transformative as facelift results. Depending on the specific technology and system, skin tightening works on the more superficial tissues to smooth and firm the area. Laser skin tightening, for example, ablates the top layer of damaged skin to reveal smoother underlying skin, or stimulates the body's collagen production for gradually firmer and smoother skin.
Benefits: Depending on the specific treatment, non-surgical skin tightening may not require incisions, injections or anesthesia. Less costly than surgical facelift. Downtime may not be needed.
Drawbacks: May require a series of treatments to achieve the desired results. Does not provide the same transformative results as facelift surgery (e.g., does not alter the contours of the face or better define the facial features). Results may be temporary.
In some cases, a combination of facelift and laser skin tightening is the best approach to minimizing signs of aging. Facelift surgery is performed to improve aging contours and laser skin tightening can minimize fine lines and wrinkles.
Contact Dr. Ary Krau
For more information on finding the approach that is best for your specific anti-aging needs, please schedule a consultation with Dr. Krau by calling (305) 861-6881 or sending us an email.