Fat Transfer in Miami
Considering fat transfer in Miami? Do you wish you could restore volume to areas of your face that lack fullness? Or perhaps you desire more voluminous breasts or a shapelier posterior. If you can relate to these sentiments, you might benefit from undergoing a fat transfer procedure with board-certified plastic surgeon Dr. Ary Krau. Dr. Krau offers fat transfer to the face, breasts and buttocks.
What Fat Transfer Accomplishes
Using sophisticated fat transfer techniques, Dr. Krau is able to remove excess fat from an area of the body that typically has an ample amount of fat cells — such as the abdomen, hips, thighs or buttocks — and re-inject it into an area of the body that requires enhancement. Fat transfer is an effective way to enhance the breasts, buttocks or areas of the face that lack volume. Transferred fat cells can also be used to fill in facial lines and wrinkles, for a smoother, younger look.
Benefits of Fat Transfer
In the past, fat transfer was not a viable approach to surgical enhancement because the body reabsorbed the donor fat. Now, thanks to advancements in the field, experienced plastic surgeons like Dr. Krau have the technology and means available to purify the donor fat before re-injecting it into the area of the body that requires enhancement. Thanks to the sophisticated fat purification methods used in contemporary fat transfer procedures, the results are long lasting. In fact, about 80 percent of the donor fat cells typically remain in the treatment area following the procedure, with permanent results (as long as the patient maintains a stable body-weight after fat transfer).
In addition to providing long-lasting outcomes, fat transfer yields natural-looking results. This makes it a good treatment option for patients who desire a subtle degree of breast enhancement, a shapelier derrière that looks natural or a softer, smoother facial appearance that begets compliments instead of speculation about whether the patient has had "work done."
One of the biggest benefits of fat transfer, however, is that it allows patients to fine-tune a pesky "problem area" while enhancing another area of the body or face. Patients are able to improve multiple aesthetic concerns at once!
Fat Transfer Candidates
Suitable candidates for fat transfer procedures generally include individuals who:
Have a positive self-image overall, but are bothered by a lack of volume in a certain area of their body, such as the breasts, buttocks or face
Have a sufficient supply of fat cells to harvest from one or more areas of the body, and desire a more contoured look throughout those areas
Seek natural-looking results
Are in good mental and physical health
Understand both the advantages and potential risks of the procedure, but feel the benefits outweigh the rare risks
Have made the decision to undergo the procedure of their own accord
Find Out if Fat Transfer Is Right for You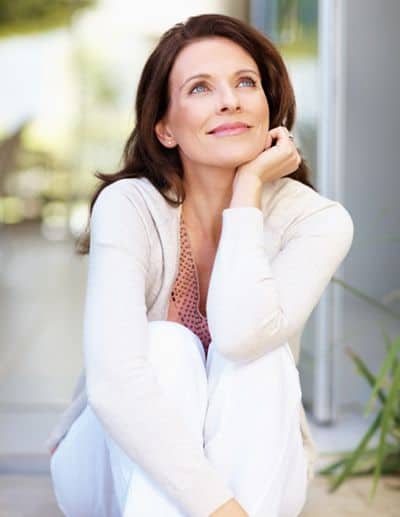 Fat transfer procedures yield much longer-lasting results than injectable treatments, so it is essential that the plastic surgeon that performs the technique has the skill and precision to help you achieve the results you desire. By turning to Dr. Krau for your fat transfer procedure, you can rest assured that he has the experience and expertise needed to provide your ideal outcome. To schedule a consultation with Dr. Krau to find out if fat transfer is right for you, please contact his practice by calling (305) 861-6881.