BOTOX®, Restylane®, Radiesse™, Juvéderm™ and Sculptra™ are injectable products that can be used on almost anyone. They are used both to minimize the appearance of fine lines and wrinkles, and as fillers. Any one of them, or a combination of them, will reduce the signs of aging and can also be used to sculpt the face or treat scars.
If you're interested in facial rejuvenation and aren't ready for a surgical procedure, injectables combined with good skin care and dermabrasion or laser treatments can extend the youthful look of your face! Dr. Krau is trained to select the best fillers for your specific facial needs.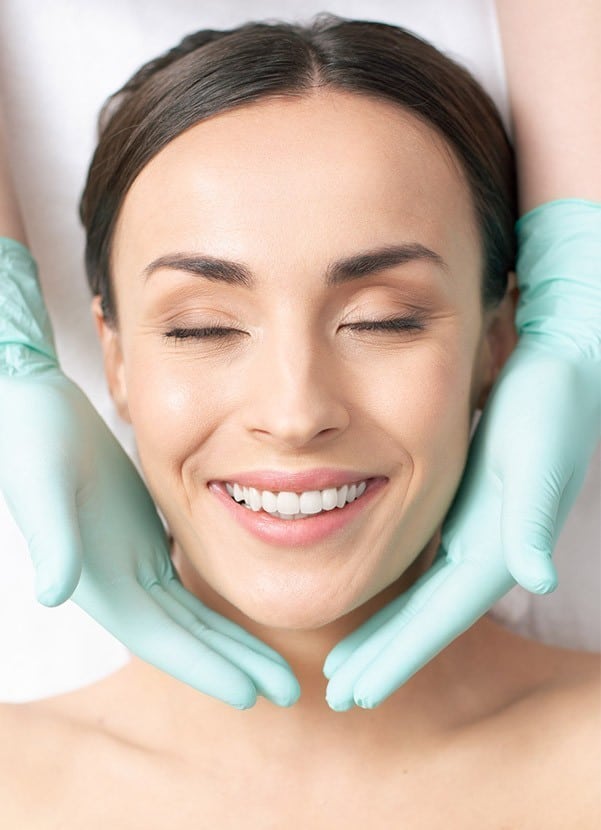 BOTOX® is used to relax certain muscles of your face, so that the wrinkles that result from smiling and frowning are reduced by removing your muscle's ability to make those wrinkles. BOTOX® is best used for finer lines, like those around the eyes and forehead, or around the mouth. BOTOX® itself is a very thin substance, and the needle used is very small, so you will experience very little discomfort. We use a numbing cream for those patients who request it.
Another use of BOTOX® is to lift the brows, which can achieve a chemical brow lift.
There's an additional use for BOTOX® that you may not be aware of: it can be used to diminish sweating! If you have problems with wetness even with antiperspirants, you may wish to use BOTOX® under your arms. It can also be used above the lip for the same purpose. BOTOX® lasts about 3-4 months.
Juvéderm™ is a smooth gel made of hyaluronic acid-a naturally occurring substance in your skin that helps to add volume and hydration. We use Juvéderm™ gel under the skin to provide a smooth, natural look and feel. In addition, Juvéderm™ injectable gel is the first FDA-approved hyaluronic acid dermal filler that is proven to be safe and effective for persons of color. Because it's a bit less acidic than Restylane® it is more comfortable when injected. Juvéderm™ lasts about 6 mos.
Contact us for more information on Juvéderm™ and BOTOX® Cosmetic