Whether you're looking for plumper, more youthful-looking cheeks, more defined cheek bones or a stronger chin, you may be interested in Juvéderm Voluma. This treatment, the latest in the Juvéderm line of dermal fillers, uses a hyaluronic acid filler that acts to restore the skin's volume in the cheeks, cheek bones, chin, jawline and temples. The result is a face restored from a sagging or hollowing state to a more youthful buoyancy and contour — with these effects lasting for up to two years.
What A Juvéderm Voluma Treatment Can Accomplish
Juvéderm Voluma addresses volume and elastin loss in the mid-face region. It uses an injectable gel that acts as a filler to restore volume to areas most affected by age, such as sagging cheeks, a sagging jawline and jowls. Juvéderm Voluma is the perfect solution for plumping up the mid-face when it has been hollowed out due to the effects of aging or significant weight loss.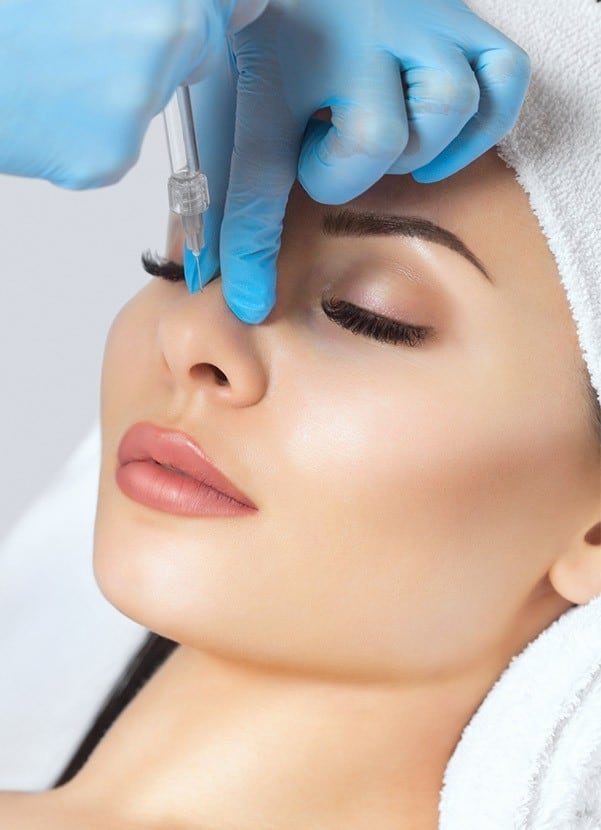 Benefits Of Juvéderm Voluma
Juvéderm Voluma is a safe, non-surgical alternative to a facelift. And unlike other dermal fillers, Juvéderm Voluma is injected in the deeper, subcutis layers and fat pads of the face, which causes its longer-term effect. The result of Juvéderm Voluma treatment is a natural-looking, soft plumping effect that mimics youth by filling out hollowed-out portions of the mid-face, including the cheeks and chin. Skin that was previously hanging loosely, such as that appearing in the jowls, is now firmer and no longer casts dark shadows on the rest of the face, resulting in a brighter, replenished-looking face.
AM I A Good Candidate For Juvéderm Voluma?
A person is considered a good candidate for Juvéderm Voluma treatment if he or she:
Is in a general state of good health
Has noticeable loss of volume in the chin or jawline
Has sunken or sagging cheeks
Has the presence or beginnings of jowls
Juvéderm Voluma Treatment Details
A Juvéderm Voluma treatment consists of a series of injections that take about 15 minutes. The doctor will use a syringe to inject the Juvéderm Voluma gel formula into deep layers of the skin's surface. Because the gel itself contains a local anesthetic, the procedure causes minimal discomfort and therefore no general anesthesia is needed. The results of the treatment will be visible right away.
Recovery
There is little to no downtime after a Juvéderm Voluma treatment, and most patients can immediately return to normal daily activities afterwards. The patient may be advised not to wear makeup for the first 12 hours after treatment, and to avoid the sun as well as saunas and steam rooms for up to two weeks after treatment. It is also recommended that the patient avoid any other treatments in the treated area for up to seven days afterwards.
Voluma Side Effects
There are typically no side effects that occur from Juvéderm Voluma treatment, though a small number of patients have reported experiencing redness, discomfort, tenderness, swelling, bruising, itching or the formation of lumps at the injection site. These side effects are rare and typically subside within a week of treatment.
Learn More About Juvéderm Voluma
If you want to learn more about how Juvéderm Voluma can help restore the fullness of youth to your face, schedule a consultation with Dr. Ary Krau by contacting his practice at (305) 861-6881.