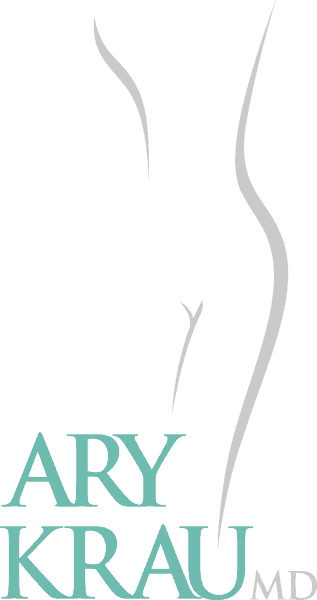 Someone once said that a plastic surgeon needs to be an architect, artist and engineer. This is especially true when performing a combination procedure such as breast lift with implants. "You wear all those hats very well," one of Dr. Krau's satisfied breast lift with implants patients recently commented to him.
Being able to impeccably plan and perform this procedure requires the talent of a top surgeon like Dr. Krau. With the experience of thousands of breast surgeries and the use of advanced techniques, Dr. Krau can produce a better breast shape with less scarring.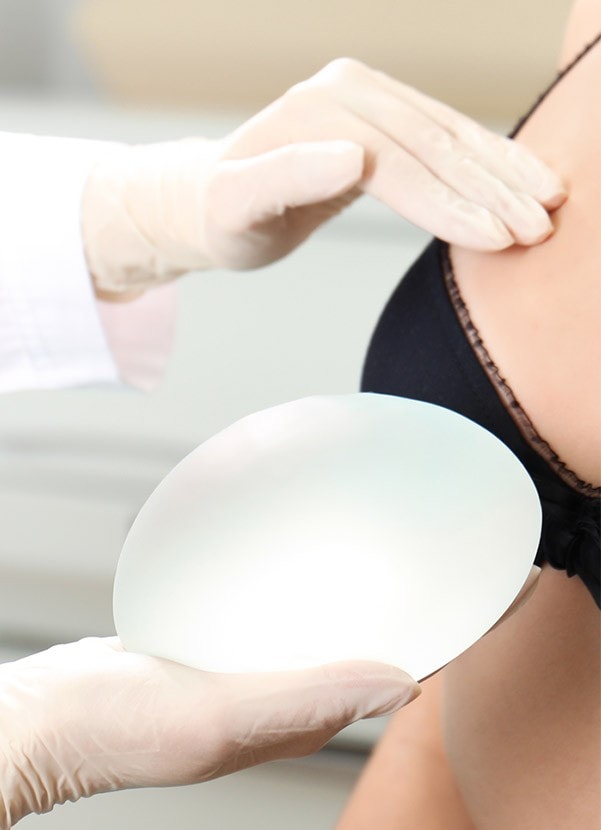 While other surgeons may perform breast lift and breast augmentation as separate procedures, Miami plastic surgeon Dr. Krau advocates combining the two (when medically appropriate, of course). "In order to do it well, we need to balance the two. Both have particular intricacies… you really have to know how to do both of them together," he explains.
Dr. Krau currently performs over 500 breast lift with implants procedures in Miami per year.
DO I NEED A BREAST LIFT AND IMPLANTS?
Ask yourself the following questions:
Do you want your breast and nipple to sit above the crease of your breast?
Do you want larger, fuller breasts?
If you answer "yes" to both questions, than you most likely need a lift with implants. Maybe you have experienced ptosis (breast sagging) as a result of pregnancy or aging — or perhaps you have inherited your breast size/position from family members. Regardless of the cause, Dr. Krau can help.
WHY SHOULD I COMBINE BREAST PROCEDURES?
To answer this question, first consider the process and results. Dr. Krau believes that if a surgeon is going to re-drape and tighten up the skin envelope, he should tighten the skin over the implant. The alternative is to first tighten up the skin envelope and later place implants, or first place the implants and then tighten the skin envelope, and both approaches are unappealing to Dr. Krau.
"It's more than just the sum of its parts," Dr. Krau says, referring to the combination procedure. "It's not just a breast lift plus a breast aug, it's a breast lift designed with a breast aug."
Another important consideration is the benefit of combining breast lift with implants into one surgery. By combining the procedures, the patient is only subjected to one round of anesthesia, and having one operation offers cost savings on anesthesia and facility fees. Also, it is more convenient for patients to have one recovery period instead of two. Dr. Krau is able to perform the combination procedure safely and quickly — it takes him about an hour to an hour and 15 minutes to complete breast lift with implants. The surgeon's experience is key to a successful outcome. "If you've done thousands of procedures well, you can do them both well in one sitting," Dr. Krau says.
Dr. Krau notes that some surgeons simply don't do the procedures together. However, "If you know how the two interplay, and you know how to do them both well, then you should do them in one sitting rather than two sittings," he said.
WHAT HAPPENS DURING SURGERY
Dr. Krau operates in a fully accredited facility staffed by experienced team members. You will be closely monitored before, during and after your surgery to ensure a safe and comfortable experience.
Dr. Krau uses a special breast lift technique called the vertical mammaplasty technique. This leaves patients with less scarring and a more beautiful breast shape.
Dr. Krau will begin by making the surgical incisions around the nipple/areola and vertically down to the crease of the breast. (Some breast lift techniques require an additional horizontal incision along the crease of the breast, but Dr. Krau believes this incision should be avoided if possible; it sometimes does not heal well and the incision is hard to hide). He will reshape the breast tissue higher on the chest, reposition the nipple/areola higher on the breast and remove excess skin. Then, he will place saline or silicone implants in the newly reconstructed breast. Finally, Dr. Krau will close the incisions with all absorbable buried sutures and place surgical dressings.

AFTERCARE AND RECOVERY
After your procedure, you will rest in the recovery suite for a short amount of time as the effects of the anesthesia wear off. We will then release you into the care of a companion, who should drive you home or back to your hotel (if you are coming in from out of town) and help you get into a comfortable position with water, food and medication close by.
The first few days of your recovery will be the toughest. If you experience any discomfort, take oral pain medication as prescribed by Dr. Krau. You will also have bruising, swelling and possible tenderness in the breasts; these effects will wear off with time. If Dr. Krau has placed a support bra, you should wear it for several weeks as your breasts heal.
During your initial recovery, you should rest in bed or on the couch as much as possible, taking several short walks each day for good circulation. Avoid being immobile for too long, as this could cause problems. Also, avoid bending over or lifting your arms above your shoulders. Your breast implants may sit a bit high on your chest initially, but they will "drop" into their pocket gradually.
Dr. Krau will follow up with you the day after your procedure. Then, he will meet with you periodically to check your healing progress, remove any sutures and answer questions. He will give you a more specific timeline for returning to work, exercise and other everyday activities.
SURGICAL RISKS OF A BREAST AUGMENTATION WITH A LIFT
Complications are rare but possible. Even a perfectly performed operation carries some degree of risk, thanks to the unpredictable nature of the human body. However, the skill and experience of the surgeon plays a major part in reducing the surgical risks.
Dr. Krau is proud of his low rate of complications, which he attributes to his expert training, state-of-the-art facilities and capable team. He is also very conservative in his surgical approach. "I'll put in whatever time it takes to get the best outcome for my patients," he says.
Regardless of how rare and infrequent complications are, it's still important to understand the possible risks of surgery. These include implant complications (e.g., capsular contracture, symmastia), bleeding, infection and poor wound healing. Dr. Krau will review the possible risks with you during your initial surgical consultation. He will also explain how he handles complications if they arise. For example, one of the ways that he manages implant rippling, symmastia or capsular contracture involves a biomaterial called Acellular Dermal Matrix (ADM), or skin grafts with the cells removed. When the ADM graft is placed in the breast, the patient's own skin cells grow into the ADM tissue framework, eventually replacing the skin graft. Dr. Krau has seen incredible results with ADM.
BREAST LIFT WITH IMPLANTS COSTS
Price is one of the common considerations of breast lift with implants. Dr. Krau believes in offering his patients exceptional service at a fair price. You can expect to receive superior treatment for a great value. Breast lift with implants ranges from $6,500 to $8,000. Your exact cost of treatment will depend on factors such as the type of implants you select. Dr. Krau can quote you a price during a consultation. Financing options are available through CareCredit and MyMedicalLoan.com. Please contact our office to learn more about financing your breast surgery.
DR. KRAU'S SUPERIOR BREAST SURGERY TECHNIQUE
The combination of both a breast lift along with breast implants is highly sought after. When properly performed, the results are very rewarding. No other procedure can reliably achieve the youthful appearing breast along with a full upper pole and cleavage mimicking the push-up look. A breast lift alone, no matter how aggressive, cannot duplicate the results that both the lift and implants achieve. For the surgeon, it is well known that this combination of lift with implants is technically the most difficult cosmetic breast procedure. The reason surgeons find the combination challenging is due to the opposing forces that these two procedures create. The lift tightens and lifts the breast, while the augmentation expands and stretches the breast. These opposing forces are responsible for the procedure's difficulty. The key, however, to solving this apparent problem lies in the fascial framework of the breast. The fascial framework of the breast is the internal architecture that gives the breast its shape and support. The fascia can be thought of as the foundation scaffolding of a building. By using this fascia of the breast to separate the augmentation from the lift, the expanding forces from the implants are unable to significantly be transmitted unto the lifted breast.
In my opinion, the results often seen from the combination of breast lift with implants are less than satisfying because the above principle is violated. When implants are placed behind the muscle, it is critical that the muscle be released. Too often, however, the fascia that covers the muscle is released as well. Here lies the problem. When the fascia is violated, the forces from the implants are transmitted directly unto the lower part of the breast. This additional force works to undo the lift, leading to loss of the full upper pole and cleavage. This is similar to a couch that has lost its internal support.
The lift, too, must be properly performed. Traditionally, and too often today, the surgeon lifts the breasts by excising excess skin and tightening the skin envelope. The tightened skin is relied upon to support the lifted breast. This, unfortunately, often fails. The skin is a poor vehicle by which to lift the breast. The skin quite quickly stretches, leading to early sagging, while the incisions that are so sensitive to tension heal poorly. To perform the lift properly, the skin should not be used to push the breast upwards unto its higher position, but rather, the fascial framework of the breast should be rearranged and the breast lifted from within. This reconstructed breast is, thus, much better at resisting the forces of gravity along with the forces transmitted by the implant.
Respecting the strength and the integrity of the breast fascia when performing the augmentation mastopexy produces results that are, thus, superior in both shape and longevity.
YOUR INITIAL BREAST CONSULTATION
During your surgical consultation, you will discuss your breast surgery needs and goals with Dr. Krau. He will examine your breasts, noting the amount of breast tissue you have, elasticity of your skin and degree of ptosis. You will be asked to describe your ideal breast size and appearance (pictures may be helpful to illustrate your ideal cosmetic outcome). Dr. Krau will explain all aspects of surgery, including the techniques he will use, recovery and surgical risks. He will also encourage you to ask any questions you have about surgery.
If you move forward with scheduling your surgery, you will receive pre- and post-operative instructions from our team. You will also work with Dr. Krau to select your implants.
Miami's Best Plastic Surgeon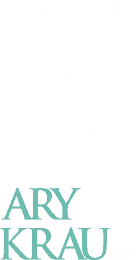 Best Plastic
Surgeon 2022
Voted by the reader of Miami New
Times, Best Plastic Surgeon 2022!
BREAST LIFT WITH IMPLANTS FAQ
According to Dr. Ary Krau, the most frequently asked questions about breast lift with implants are the following:
WHAT DOES BREAST LIFT WITH IMPLANTS ACHIEVE?
Breast lift with implants achieves the following:
Elevates saggy breasts higher on the chest
Adds volume and shape
Shifts the nipple and areola higher on the breast
Reduces oversized areolas (if needed)
IS SURGERY PAINFUL?
The surgery itself is not painful; anesthesia is used for complete patient comfort. Patients may have post-operative discomfort or pain during the recovery, but it is difficult to say exactly how serious it is because everyone tolerates pain differently. Dr. Krau prescribes oral medication to help manage post-operative pain.
WHEN CAN I RETURN TO WORK AFTER SURGERY?
Recovery varies by patient. Generally, most patients return to work one to two weeks after surgery. Women with sedentary desk jobs can usually go back to work after a week, whereas women with more physically demanding jobs may need additional days.
WILL I LOSE SENSATION IN MY NIPPLES AFTER SURGERY?
It is not for certain, but all breast surgery patients should accept the slight risk of change in nipple sensation. Since the incision is made around the areola (the skin surrounding the nipple), there is a very small chance of a change in sensation to the area. Most patients consider this risk worth it for the beautiful breast shape and size the procedure gives them.
CAN I BREASTFEED AFTER COMBINATION BREAST LIFT-BREAST AUGMENTATION?
It is possible to preserve the milk ducts and the patient's ability to breastfeed after surgery; however, Dr. Krau recommends that women considering future pregnancy postpone their breast surgery. It is impossible to predict with absolute certainty whether breastfeeding is possible. Also, becoming pregnant after breast surgery can compromise the aesthetic results.
WILL BREAST LIFT WITH IMPLANTS LEAVE NOTICEABLE SCARRING?
Dr. Krau does his best to minimize post-operative scarring by using the vertical mammaplasty technique. He makes the incisions around the edge of the areola and vertically down to the crease of the breast. Dr. Krau finds that this approach leads to a beautiful breast shape with less scarring than other approaches.
HOW LONG WILL MY RESULTS LAST?
The operation significantly improves the appearance of the breasts and the results are long lasting. However, it is important for potential patients to realize the operation does not stop the effects of gravity or aging altogether.
To maximize the longevity of the results, it is best to avoid future pregnancy or weight loss, both of which can negatively affect breast appearance.
LEARN MORE ABOUT BREAST LIFT WITH AUGMENTATION
If you would like more information about combining breast lift and breast augmentation, Dr. Krau would be happy to speak with you. To schedule your consultation for a breast lift with implants with Dr. Krau, please contact his South Florida practice today.