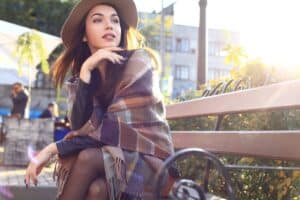 It seems intuitive to think about having plastic surgery during the warm spring and summer months. When you spend so much time wearing a bikini or swim trunks at the beach or pool, you are more likely to notice things you want to change about yourself.
For example, you might wish that you could fill out your bikini top with bigger breasts or that you could eliminate a "spare tire" or "muffin top" that spills over the top of your waistband.
Paradoxically, the best time to have plastic surgery is generally during the cooler fall and winter months, when all of your swimsuits are packed away. Here, Dr. Ary Krau explains why.
More Time Spent Inside
Although plastic surgery techniques and technology have advanced considerably, and recovery times are shorter than ever, you still need to plan for some downtime after surgery. During your initial recovery, you will need to rest and recuperate at home, refraining from exercise and strenuous activities. In general, most patients find it easier to stay inside and recuperate when the weather has cooled a bit, the kids are back to school and social obligations have slowed down.
Easier to Cover Up
In addition to blocking off time to recuperate, you must plan to keep yourself fairly covered up for the first few weeks after surgery. You will have fluffy bandages and possibly support or compression garments covering the treated area(s). Generally it is easier to conceal these types of bandages and garments under longer, more "fall-appropriate" layers. Though Miami is lucky enough to enjoy a warm climate year-round, lightweight sleeves, pants and scarves become more popular in the fall and winter months.
Recover In Time for Bathing Suit Season
It can take months for the results of procedures like breast augmentation or tummy tuck to completely stabilize. Planning your plastic surgery in the fall or winter months gives you plenty of time to recover and your results to settle just in time for the weather to warm up.
New Year, New You
A lot of plastic surgery patients like to time their surgery so they can unveil a new look around the beginning of the new year. With a new decade on the horizon, there's never been a better time to plan for personal improvements!
Contact Plastic Surgeon Dr. Ary Krau
To speak with board-certified plastic surgeon Ary Krau about your plastic surgery goals, we invite you to schedule a consultation at our Miami practice. Call or email us today!