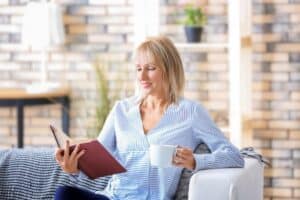 Re-entering the dating scene after divorce or spousal loss can be a nerve-wracking experience, especially if you're using dating apps or websites for the first time.
With online dating, first impressions count for a lot, as snap judgments are par for the course, and this can feel intimidating as we age.
Baby boomers want to look as young and energized as they feel. Consequently, the number of cosmetic procedures performed on people over the age of 55 has been on the rise.
Below, the team at Dr. Ary Krau's office discusses the procedures baby boomers seek as they get back into the dating scene — and how to choose the best surgeon for the job.
Types of Cosmetic Procedures Baby Boomers Get
From surgeries to small minimally invasive adjustments, baby boomers are undergoing a wide range of cosmetic procedures. They aren't necessarily aiming to look like they're 20 again, however. They just want to look like the best versions of themselves.
The total number of procedures performed on patients over 55 rose by close to 50,000 from 2017 to 2018. There were spikes in the numbers of liposuction, breast augmentation and hair transplant surgeries as well as in the numbers of less invasive options such as Botox and dermal fillers.
Eyelid surgeries and facelifts are also popular among baby boomers, with the over-55 demographic accounting for almost half and two-thirds of the total number of procedures performed in 2018, respectively.
Cosmetic procedures such as these help baby boomers feel more confident as they re-enter the dating scene to search for that special someone. They feel better because they look better, younger and more refreshed.
What to Look for in a Plastic Surgeon
Patients need to make sure the surgeon they choose is board-certified and has ample experience.
This way, they can rest assured knowing their surgeon operates according to the best safety and ethical standards and is capable of tailoring any procedure to meet patients' individual needs.
Learn More about Cosmetic Surgery
If you're over 55 and thinking about having a cosmetic procedure, call or email the team at the office of Dr. Ary Krau today. An experienced professional can help you find the option that works best for your goals and needs.