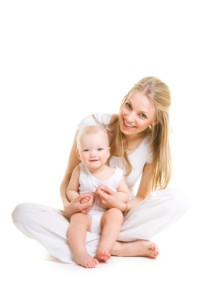 Pregnancy and breastfeeding can significantly alter the appearance of a woman's breasts. Many mothers find that after pregnancy and nursing, the breasts lose their perky position and youthful shape, and start to sag unattractively.
Leading Miami plastic surgeon Dr. Ary Krau can help. He offers cosmetic breast surgery to restore the look of full and perky breasts. Here, he explains the differences between the options that he offers and what each procedure will improve.
What Breast Lift Improves
Breast lift is designed to restore the breasts to a higher and more youthful position on the chest. The procedure will also improve the appearance of enlarged areolas (the darkly pigmented skin encircling the nipples) and downward-pointing nipples.
During breast lift surgery, Dr. Krau will relocate the breast tissue and form the breast mound higher on the chest wall. He will remove excess saggy skin, and tighten the remaining skin around the reshaped breast. If needed, he can move the nipples higher on the breast, and remove excess skin from the perimeter of the areolas to reduce their size.
Breast lift might be suitable for you if you are generally happy with the size of your breasts, but not their position. The procedure will not significantly alter your breast size (although you might discover that a different bra size fits more comfortably after surgery, thanks to the removal of excess skin).
What Breast Implants Improve
On the other hand, if your breasts have remained in a relatively perky position after pregnancy, yet you are unhappy with their small size, breast implants are likely a better solution for your needs.
Breast implants increase the size and voluptuousness of your breasts. Implants are made of a saline or silicone material, come in round or teardrop shapes and can be filled to the desired capacity.
The placement of breast implants alone will not improve the appearance of saggy breasts. In fact, adding volume to a sagging breast may draw more attention to the problem.
Combining the Procedures
For optimal results, Dr. Krau can combine breast lift with the placement of breast implants. This approach is recommended to women whose breasts look droopier and smaller after pregnancy.
If you are unsure whether you need breast lift, breast implants or both, Dr. Krau invites you to schedule an informational consultation with him. He will perform a physical examination of your breasts, talk to you about your goals and customize a treatment plan that meets your unique needs.
To schedule your consultation with Dr. Krau, please call our office at (305) 861-6881.