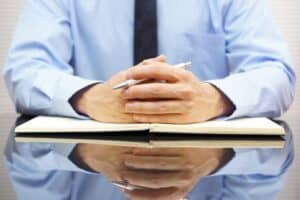 Choosing a plastic surgeon is the most important decision you will make in regards to your cosmetic procedure. As such, it is important to know what qualities a reputable surgeon should and should not possess. In this blog post, Miami  plastic surgeon Dr. Ary Krau discusses red flags to be aware of when meeting and selecting a plastic surgeon.  
The Surgeon Is Not Certified by the ABPS
Stay away from doctors who call themselves plastic surgeons but are not certified by the American Board of Plastic Surgery. Being certified by the ABPS is the ultimate form of accreditation for a plastic surgeon, as it signifies that he or she has graduated from an accredited medical school, completed years of specialized training in plastic surgery and rigorous exams to test their knowledge in the field. ABPS-certified plastic surgeons are required to take continuing education courses to stay up-to-date on the latest practices and technologies, and perform surgery in accredited medical facilities, which are fully equipped to respond to medical emergencies.
Non-certified doctors may lack the skill, training and experience necessary to ensure a safe and successful plastic surgery outcome. You can verify a doctor's board certification by visiting the ABPS website.
The Surgeon Tries to Upsell You
Beware of surgeons that try to pressure you into having procedures that you didn't express an interest in or procedures that don't seem to meet your aesthetic needs. Qualified plastic surgeons will discuss all possible treatment options with you, including the possibility of combining procedures, but their recommendations should always align with your unique concerns and goals.
The Surgeon Promises Perfection without Any Risks
All plastic surgery procedures come with a degree of risk. While working with a board-certified plastic surgeon dramatically lowers the risks, complications are still a possibility. Any plastic surgeon that promises a perfect result without any risks, or is unwilling to discuss potential risks with you in detail, should not be trusted.
The Surgeon or Their Staff Makes You Feel Uncomfortable
While finding a credentialed plastic surgeon is certainly important, it is not enough to ensure a successful plastic surgery experience. If you feel intimidated or uncomfortable with the surgeon or their staff during your consultation, it's best to continue exploring your options. Working with a plastic surgeon whom you trust and with whom you feel completely comfortable promotes good communication, which can lead to a more positive plastic surgery experience.
To discuss your plastic surgery goals with award-winning board-certified plastic surgeon Dr. Krau, schedule a consultation. Contact his Miami office by calling (305) 861-6881 today.