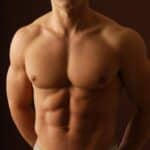 Right before the 2017 Academy Awards, the Hollywood Reporter ran a piece about the continually increasing number of men seeking cosmetic enhancements. One of the Beverly Hills plastic surgeons quoted in the article said that 25 percent of his patients are male; another said 40 percent.
On the other side the country, Dr. Ary Krau sees this trend reflected in his Miami plastic surgery practice. Dr. Krau continues to notice an uptick in the number of men requesting cosmetic treatment. Here, he reveals the most common requests from his male clientele.
Youthful, Defined Facial Features
Some of the most commonly requested facial improvements among men include smooth, unwrinkled skin and chiseled jawlines. Treatment with dermal fillers can improve the definition of the jawline (neck lift surgery can also help define the lower face and chin) and Botox injections can smooth wrinkles and crow's feet around the eyes.
Another treatment option is facelift, which rejuvenates the facial features and turns back the clock 7 to 10 years. Eyelid surgery is also popular among men in their 50, 60s and 70s that want to reverse signs of aging around the eyes and correct baggy or saggy eyelid skin.
A Slim Physique
Many men want a slim physique that looks athletic and attractive. Non-surgical fat reduction with a treatment like SmartLipo is great for eliminating unwanted fat without the invasiveness or time commitment of surgery. These treatments use laser light energy to melt body fat around the abdomen, flanks (aka "love handles"), thighs, knees, lower back, neck or chin, with a faster recovery and fewer risks than surgical body sculpting.
Masculine-Looking Chest
Another common focus of male patients is reducing prominent breasts. Gynecomastia, or enlarged male breasts, affects nearly 40 percent of men and can severely diminish self-confidence. Liposuction can reduce unwanted fatty tissue on the breasts, but male breast reduction surgery is required if there is excess glandular breast tissue. In some cases, SmartLipo can be used to sculpt the chest and give it a more classically masculine contour.
Contact Dr. Ary Krau
To learn more about plastic surgery for men and women, please contact Dr. Krau by calling (305) 861-6881 or sending us an email.