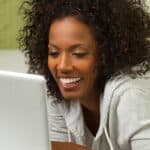 The success of your plastic surgery procedure depends primarily on the skill and experience of your surgeon. However, as a patient, you must do your part to minimize the risk of complications. You might be familiar with the plastic surgery patient "do's" — but what about the "don'ts"?
Dr. Ary Krau has you covered. Here, the Miami plastic surgeon reveals a few things that you should NOT do as you prepare for your surgery.
Smoke
Nothing raises the risks of surgery and recovery like smoking. Nicotine clamps down on the blood vessels and minimizes blood flow to the treated and healing tissues. It increases the risk of infection, tissue death, poor wound healing and noticeable scarring. Smoking also prolongs the healing process.
Avoid all forms of nicotine — including cigarettes and e-cigarettes — for at least two weeks prior to your operation. If you need a cessation aid, talk to your plastic surgeon about your options.
Go Out for a Big Meal
You certainly want to fuel your body as you prepare for plastic surgery, but for 24 hours prior to your operation, try to eat light and healthy. Don't go out for a big, calorie-packed meal the night before your plastic surgery. Try to avoid foods that take longer to digest, such as starches, grains and meat. Ask our team for suggestions if you need them!
Imbibe Alcohol
Along the same lines, drinking alcohol so close to your surgery date may cause complications. Avoid alcohol for at least 24 hours prior to your surgery. Drink plenty of water in the days leading up to your surgery.
Take Blood Thinners
A number of medications, vitamins and minerals can thin your blood and negatively impact your surgery and recovery. It's best to give your surgeon a list of your normal supplements and medications, so he can advise what to avoid. Common blood thinners include vitamin E, fish oil supplements, gingko biloba and St. John's wort.
Second-Guess Your Treatment Plan
It's common to have some nervous feelings as you anticipate your surgery. It's not every day that you undergo a serious operation! However, try to avoid making any last-minute decisions about changing a part of your treatment. Remember that you and Dr. Krau have talked through your options and developed a well-thought-out treatment plan. If you have questions, don't hesitate to ask! However, to make significant changes (like your implant size) would be ill advised at this point.
Do You Have Questions about Preparing for Surgery?
To speak with Dr. Krau or a member of our team, please call us at (305) 861-6881 or email us today.