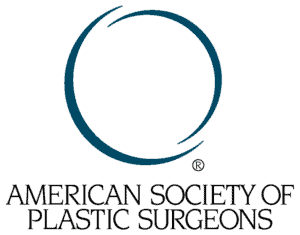 More people are having cosmetic treatment than ever before, according to the American Society of Plastic Surgeons, who recently released their annual report of procedural statistics. The data showed overall growth of 3 percent in cosmetic procedures nationally in 2016. Read on as Dr. Ary Krau, a trusted Miami plastic surgeon, breaks down other findings from the report.
The Most Popular Cosmetic Procedures of 2016
Breast augmentation was the most popular cosmetic surgical procedure in 2016, and saw an increase of 4 percent from 2015. Dr. Krau is a busy breast augmentation surgeon who helps many Miami women enjoy the sexy, voluptuous breasts they desire.
The second most popular procedure was liposuction, which was up 6 percent from the previous year. Liposuction is often performed on the abdomen, hips, thighs, buttocks, upper arms and neck, as well as under the chin.
Nose reshaping, or rhinoplasty, claimed the third most popular spot, and was up 2 percent from 2015. Rhinoplasty is another one of Dr. Krau's special interests, and an area in which he is extremely talented.
Rounding out the top five cosmetic surgical procedures were eyelid surgery (up 2 percent) and facelift (up 4 percent).
In the non-surgical space, botulinum toxin type A injections (e.g., Botox, Dysport) were the most popular procedures, up 4 percent from 2015. Soft tissue fillers, which include Juvederm, Restylane and Perlane, were the second most popular procedures and up 2 percent. Chemical peel, laser hair removal and microdermabrasion were also included in the top five minimally invasive procedures.
Fat Transfer Gains Popularity
A newer, more appealing alternative to traditional dermal fillers is gaining steam. Many patients are opting for fat transfer, which is the practice of removing unwanted body fat from one area and injecting it into other areas, such as the face, breasts or buttocks, to add volume and shape. Not only does this approach remove unwanted body fat from the donor area, like the abdomen or thighs, but the transplanted fat tends to last longer than traditional dermal fillers.
According to the ASPS, breast augmentation with fat transfer increased by 72 percent last year and buttock augmentation with fat transfer increased by 26 percent.
Minimally Invasive Options Still In Demand
Minimally invasive forms of body contouring and skin tightening are still in high demand. Non-surgical fat reduction with CoolSculpting and non-surgical skin tightening procedures both increased by 5 percent last year.
Requests for Labiaplasty On the Rise
Another relatively newer procedure on the plastic surgery scene is labiaplasty, which reshapes or resizes the labial tissues for greater personal comfort and confidence. The number of labiaplasty procedures increased by 39 percent in 2016.
How Can Dr. Krau Help You?
Plastic surgery statistics may grab your attention, but the most important procedure is the one that will make you look and feel your best. To discuss your own plastic surgery goals with Dr. Krau, please call us today at (305) 861-6881 to make an appointment.