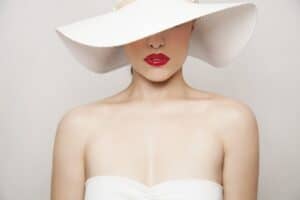 The American Society of Plastic Surgeons, the largest organization of plastic surgeons, recently released their annual report on the top surgical and non-surgical procedures. It revealed that Americans spent more than $16.5 billion on plastic surgery in 2018.
Top Miami plastic surgeon Dr. Ary Krau breaks down the findings from the report in this blog post.
Top Surgical Cosmetic Procedures
There were more than 1.8 million cosmetic surgical procedures performed in 2018. For the thirteenth year in a row, breast augmentation was the most popular procedure. With breast augmentation techniques and breast implants continuously evolving, it should come as no surprise that more and more women are choosing to boost the size and volume of their breasts. Advanced surgical techniques allow for less scarring while modern implants are more natural-looking and durable than ever before.
In second place was liposuction, which has long been considered to be the gold standard in fat removal. Two facial procedures came in third and fourth places, respectively: rhinoplasty and eyelid surgery. Tummy tuck, also known as abdominoplasty, rounded out the top five.
Top Non-Surgical Cosmetic Procedures
Non-surgical cosmetic procedures easily outpaced surgical procedures with a total of 15.9 million procedures in 2018. According to ASPS, this number represents a 200 percent increase since 2000. The top non-surgical procedure was Botox, an anti-wrinkle treatment that offers results lasting between three and four months. Dermal fillers, which are also used to combat wrinkles, lines and other aging signs, came in second place. Three skin procedures rounded out the top five: chemical peels, laser hair removal and microdermabrasion.
Body Contouring on the Rise
The ASPS notes there was a surge in body contouring/sculpting procedures. Not only do three of the top five surgical procedures focus on the body, but there were also increases in other body contouring procedures, including butt augmentation and thigh lifts.
Discuss Your Cosmetic Goals with Dr. Krau
Whether you want to tweak your appearance with a non-surgical procedure or desire a more dramatic enhancement with a surgical procedure, Dr. Krau will recommend the treatment option that is most likely to help you achieve your desired outcome. To learn more about the plastic surgery procedures Dr. Krau offers, please schedule a one-on-one appointment. Contact his Miami office by calling or emailing our office today.