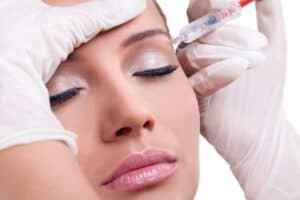 When it comes to improving your appearance and looking younger, you have plenty of cosmetic options. Choosing the one that best suits your needs depends on various factors. Board-certified Miami plastic surgeon Dr. Ary Krau explains what some common procedures entail, and their pros and cons.
Facial Implants
While fat grafting and dermal fillers involve injectables, facial implants are surgical procedures. However, a facial implant can change the aesthetics of your face in a way that's not possible with these other methods. Via a facial implant, you can achieve balance and proportion in your face. These implants, usually made of silicone, are placed within the lips, chin, jaw or cheeks.
Keep in mind that facial implant surgery requires some recovery time. Expect to take at least a few days off from work. Swelling and bruising will remain for several weeks.
Fat Grafting
Also known as fat transfer, fat grafting can do more than fill in lines and wrinkles. It can also fill in depressions, reduce the appearance of acne scars and increase lip volume. Small amounts of fat are taken from your body to provide the graft.
Because your own fat is used, the risk of side effects is very low, although you can expect some minor swelling and bruising right after the procedure. Downtime is minimal, but you may have to postpone strenuous exercise for a while so the newly injected fat can establish a good blood supply. You will notice a difference right away, but it can take up to four months after the fat grafting for your face to experience the full effects.
Dermal Fillers
Most dermal fillers, which are injected into the skin, consist of natural ingredients found in the body. Hyaluronic acid aids hydration, while calcium hydroxyapatite is a material found in the bones. Collagen, the protein that keeps skin firm, is another common dermal filler, while others are designed for boosting the body's collagen production.
One big advantage to dermal fillers, besides safety, is that there is no downtime after the procedure. After the injections are finished, you can go home or back to work. There are few disadvantages, but depending on the filler, results may not appear for several days or a few weeks after treatment.
Contact Dr. Krau for More Information
To learn more about your choices for restoring facial volume and alleviating lines and wrinkles, please schedule a consultation with Dr. Krau. Contact his Miami office by calling (305) 861-6881 or emailing us today.