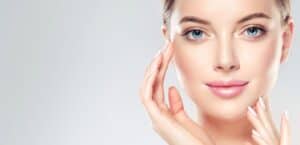 As one of Miami's top plastic surgeons, Dr. Ary Krau fields many questions from prospective patients, including those interested in undergoing more than one cosmetic procedure. Many of them want to know whether it is safe to combine multiple plastic surgery procedures into one operation. The answer ultimately depends on the patient and their personal case.
Here, Dr. Krau discusses the topic in more detail.
Combining Plastic Surgery Procedures into One Operation
Having multiple cosmetic procedures done at once is safe so long as you are healthy and you work with a board certified plastic surgeon who performs the operation in an accredited surgery center. Before recommending any cosmetic procedure, your surgeon will thoroughly evaluate your entire medical history to see if you have any health conditions that may disqualify you from surgery or impair your healing.
As with any surgical procedure, a combination operation does involve a degree of risk. Working with a trained and experienced board certified plastic surgeon is the best way to minimize the risk of complications during or after surgery.
Benefits of Combining Plastic Surgery Procedures
Now that you know that undergoing a combination operation is safe, learn about the benefits.
Recovering from a combination operation results in less downtime in the long run. Every time you undergo a surgical procedure, you must take time off work and your normal routine to recuperate. If you cannot afford to take too much time off to recover, having a combination procedure and one recovery may be the best choice.
Having multiple procedures done at once also means you get to see the results you seek sooner. Staging out procedures into separate surgeries prolongs the period it takes for your final results to stabilize and become noticeable.
Combining plastic surgery procedures can also save you money in the long run as you only have to pay for certain fees, like anesthesia and facility, once rather than every time you undergo surgery.
Commonly Combined Procedures
Some of the most frequently performed combination procedures are:
To find out if a combination operation is right for you, please schedule a consultation with Dr. Krau. Contact his Miami office by calling or emailing us today.