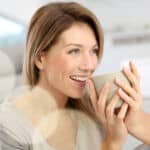 Botox is an incredible anti-aging tool. When used correctly, it can take years off of your facial appearance. The non-invasive treatment is quick, easy and well tolerated, with very few side effects. However, the results are temporary; depending on the patient, they can last four to six months (sometimes longer). Dr. Ary Krau's Botox patients love their results and want to do everything they can to prolong the effects. Here, Dr. Krau shares a few tips to make Botox results last longer.
Choose Your Doctor Carefully
Not all doctors are created equally. Some medical professionals simply take a day-long course on Botox treatment and start injecting, whereas others are properly trained and have carefully refined their technique through years of practice. The right doctor knows how to administer Botox properly for the longest lasting results. Look for someone that is reputable and has extensive experience with Botox treatment and other non-surgical cosmetic injectables.
Schedule Regular Treatments
Having treatment at regular intervals weakens your facial muscles over time so they do not contract to form wrinkles. You can't develop additional or deeper wrinkles if your muscles don't contract. Gradually, the effects of Botox should start to last longer. With that in mind, do not have treatments too frequently. Over-injecting the muscles can make them resistant to Botox.
A good rule of thumb is to have treatment every 12 weeks, but your doctor can customize a plan for you based on your personal needs. He can also adjust treatment as necessary.
Stay Out of the Sun
Exposing your freshly Botox-ed face to the sun can be detrimental to the effects. Sun exposure boosts blood circulation, dilating blood vessels and possibly causing the product to disperse faster than it should. Stay out of the sun for 24 hours after your Botox treatment. After that, apply sunscreen to your face whenever you go outdoors. Remember that sun exposure is a significant contributor to the aging process and wrinkles!
Schedule a Consultation with Dr. Krau
If you would like to discuss Botox in more detail with Dr. Krau, please contact our Miami plastic surgery office today. You can reach us by calling (305) 861-6881.