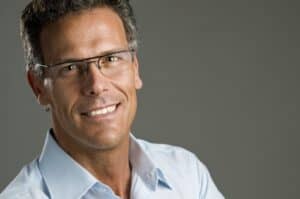 Long considered to be the gold standard in facial plastic surgery, facelift addresses multiple signs of aging, resulting in comprehensive rejuvenation. A top facelift surgeon in Miami, Dr. Ary Krau is known for delivering consistently natural and beautiful results with facelift. Here, he shares four things you need to know about the procedure.
What Facelift Addresses
Facelift addresses signs of aging on the middle and lower facial areas. These include:
Loose, sagging skin on the cheeks and jawline
Displaced fat
Sunken or hollowed-out cheeks
Jowls
Creases between the nose and mouth
Wrinkles and fine lines
A slackened jawline
When incorporated with neck lift, facelift can also create a sleeker and defined jaw and neckline. A highly individualized procedure, Dr. Krau will customize facelift based on your unique case.
What Facelift Does Not Address
Facelift primarily focuses on the middle and lower facial areas. It does not treat drooping or sagging skin on the upper and/or lower eyelids, a drooping brow line or forehead creases or wrinkles. If you desire a more energetic and relaxed eye appearance, eyelid surgery and/or brow lift may be more suitable options.
How to Prolong Your Results
While an expertly performed facelift can effectively turn back the clock, it cannot stop the natural aging process. Following your surgery, it will be your responsibility to practice good lifestyle habits to ensure your youthful appearance lasts for as long as possible. Good lifestyle habits include eating a well-balanced diet, hydrating properly, not smoking, applying sunscreen whenever outdoors and moisturizing regularly. Dr. Krau may also recommend cosmetic injectables like Botox and dermal fillers to maintain your results from time to time. The surgeon can recommend a post-facelift treatment plan based on your cosmetic needs and goals.
Experience Matters
As with any plastic surgery procedure, long-lasting and beautiful results require the training and skill of a board-certified plastic surgeon who has years of experience performing facelift. A qualified surgeon is knowledgeable about advanced surgical techniques that produce the most natural-looking results and the least amount of noticeable scarring. While your surgeon should have a proven track record of safe and successful outcomes, he or she should also know how to handle complications, in the rare case that one occurs.
If you would like to learn more about facelift, schedule a consultation with one of Miami's top plastic surgeons, Dr. Ary Krau. Contact us by calling (305) 861-6881 today.