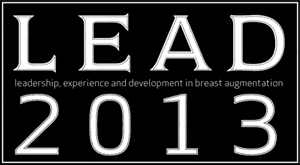 Dr. Ary Krau, a leading plastic surgeon, has been selected by Mentor Worldwide® to serve on its Mentor® LEAD Program advisory board, an accomplishment which is achieved by only 35 plastic surgeons each year.
Each year Mentor Worldwide®, a global manufacturer of state-of-the-art plastic surgery products, invites the country's top plastic surgery experts to serve on its advisory board and to meet and discuss their experiences using the company's products during the company's annual LEAD conference. The feedback they provide will not only help guide Mentor in its design of new products, but will also help other doctors learn how to use existing products more effectively and with greater levels of success and patient satisfaction.
Mentor® is recognized as a principal manufacturer of surgical aesthetic products including saline, silicone and ultra cohesive breast implants. The worldwide leader in breast aesthetics, Mentor® is continually looking for ways to expand and improve its product line to more closely meet the needs of today's patients. The popular MemoryShape™ implant is one of Mentor®'s newest products, recently gaining FDA approval after being available for more than a decade on the world market.
Every year, thousands of women undergo breast augmentation and other cosmetic surgeries using Mentor® products. LEAD, which stands for Leadership, Experience and Development in Breast Augmentation, was developed by Mentor Worldwide® to gather valuable guidance from the nation's top plastic surgeons whose expertise makes them uniquely positioned to help shape the future of plastic surgery.
Breast augmentation is one of the fastest growing and most popular plastic surgery procedures in the U.S. Studies have shown that breast augmentation not only improves how a woman's appearance, but also provides a significant boost in self-esteem and self-assurance.
Unlike augmentation procedures of even a few years ago, today there are a wide variety of products which use different materials, shapes and implant techniques to ensure every patient gets the look that she wants. At Dr. Krau's plastic surgery practice in Miami, he works with each patient on an individual basis to explain the risks and benefits of breast augmentation – and other cosmetic procedures – to improve outcomes and increase patient satisfaction levels. Dr. Krau has the experience to help patients design a regimen that will help them look and feel better about themselves.
To learn more about how plastic surgery can fit into your life and your personal and professional goals, come in for a consultation.