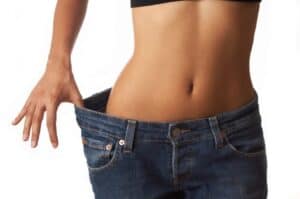 Losing a substantial amount of weight is certainly an achievement worth celebrating. Yet, it is not uncommon for individuals to feel self-conscious about their post-weight loss bodies. Loose, excess skin that cannot conform to the body's smaller size can lead to an unattractive figure, not to mention limit mobility. For these reasons, many people undergo body contouring after weight loss to put the "finishing touches" on their post-weight loss figure. Following body contouring, patients can enjoy a more sculpted physique that positively reflects their weight loss efforts.
The timing of your body contouring treatment is an important factor in the success of your results. Here, Miami plastic surgeon Dr. Ary Krau explains three factors that indicate it is a good time to undergo body contouring.
Your Weight Is Stable
Whether you lost weight through diet and exercise or bariatric surgery, it is important that your weight has stabilized before body contouring. Significant weight fluctuations not only can affect the cosmetic results of body contouring, they also increase the risk of complications during or after surgery. Ideal candidates for body contouring are individuals who have reached or are near their target weight and have maintained this weight for several months.
You Are in Good Overall Health
If you underwent bariatric surgery, you must postpone body contouring until your body has fully recovered from surgery. In addition, you must be in good general health and be free of health conditions that can increase the risk of complications. Healthy lifestyle habits (not smoking, eating a healthy diet to maintain your weight, etc.) are also crucial for achieving the best body contouring results.
You Have Realistic Goals and Expectations
Before undergoing body contouring, it is important to understand what it can and cannot achieve. Body contouring is not an appropriate tool for weight loss. The primary goal of body contouring procedures like tummy tuck and body lift is to remove excess skin. With the addition of liposuction, body contouring can also remove small areas of surplus fat that are resistant to weight loss efforts.
A board-certified plastic surgeon like Dr. Krau can explain the limitations of body contouring and the results you are likely to achieve based on your unique case. Upon meeting with you, Dr. Krau can recommend a personalized treatment plan that achieves the best results.
Let Dr. Krau help you reach your post-weight loss goals. To schedule a consultation for body contouring in Miami, please call (305) 861-6881 today.