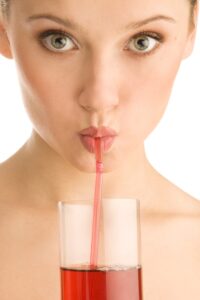 "You look good, you feel good. You feel good, you play good." While it was professional baseball and football player Deion Sanders who coined this phrase, it is often repeated by athletes across all sports, because of the truth it holds: confidence in performance stems from confidence in your appearance.
This truth holds regardless of athletic prowess, which is why we of course want to do what we can to prevent the telltale signs of aging, whose presence will likely negatively affect self-esteem. As Dr. Ary Krau explains, today there are also a number of cosmetic treatments to reverse the signs of aging we were unable to prevent.
What Causes Wrinkles?
Wrinkles are caused by a reduction in collagen and oil production, decreased skin elasticity, and diminished fat stores. Your skin is an organ, and like all other organs, it works less efficiently with age.
That said, certain activities performed repeatedly will exacerbate your skin's propensity to slow down and start showing signs of aging. These include:
Exposure to too much sunshine. The star's UV rays break down the elastic fibers in the skin, as well as mark it with freckles and other bigger marks, called liver spots.
Thanks to the chemicals cigarettes contain, the constant lip-pursing action of puffing a cigarette and the reduced oxygen flow nicotine forces.
Other common activities you may not even realize you do can short circuit your skin's resistance to wrinkles, including:
Using a straw. Much like smoking, the constant action of pulling your lips forward, creates fine lines around your mouth.
Overuse of technology. "Tech neck" is a real and common phenomenon. The repeated motion of looking down at your device makes for not only a rounded cervical spine but also a saggy jowl and neck area. While limiting your screen time provides a slew of benefits, Dr. Krau's menu of cosmetic procedures holds other options you can use to improve your neck's appearance. For the extreme situation, sometimes resulting from extreme weight loss, he will consult with you about a cervicoplasty (removing excess skin around your neck) and/or a platysmaplasty (tightening the muscles around the neck). However, liposuction and Botox are also possible solutions to smoothing out a wrinkled neck, both of which require much less recovery time.
Excessive sugar intake. That's right, your diet plays a role in how fast your skin shrivels. Your body experiences a chemical process called glycation when your blood sugar increases. Glycation creates a tangled web out of your collagen fibers, decreasing their elasticity.
Rubbing and squinting your eyes. Again, repeated and singular actions can cause a wrinkle response — around your eyes, between your eyes and even under them. Remove makeup gently, wear sunglasses in the sun and reading glasses at a screen and use cold compresses when allergies create discomfort. In case you want to refresh your look from either of these years-long habits, Dr. Krau offers Botox and Juvederm, two simple injection options that fill out fine lines and bring back to life recessed skin.
To request a consultation with him, please call or email our office today.