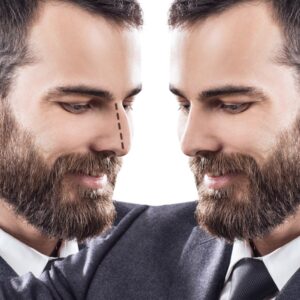 Despite COVID-related public health concerns, financial uncertainties and a temporary pause on elective surgeries in 2020, there was virtually no drop-off in demand for plastic surgery last year. In fact, some plastic surgeons believe the pandemic actually stirred up new motivations for seeking cosmetic procedures.
For instance, Dr. Ary Krau has seen a spike in patients requesting body contouring procedures to address quarantine-related weight gain, or facial plastic surgery procedures to look more youthful on Zoom work conference calls.
Here Dr. Krau takes a closer look at statistics from the American Society of Plastic Surgeons that reveal the most commonly performed cosmetic procedures of 2020.
Surgical Procedures
The numbers show us that facial procedures were in highest demand last year (compared to 2019, when liposuction and breast augmentation were most popular). Perhaps more patients became hyper-aware of their above-the-neck appearance from hours spent on video conferencing calls, or the mask mandates and remote work arrangements made recovering from a facial procedure easier and more discreet than in years past.
Although liposuction was not one of the two most popular procedures of 2020, it was still highly requested, with many people seeking to tighten and tone stubborn areas of the body like the abdomen, hips and thighs.
Non-surgical Procedures
Botulinum toxin type A (4.4 million procedures)
Soft tissue fillers (3.4 million procedures)
Laser skin resurfacing (997,245 procedures)
Chemical peel (931,473 procedures)
Intense pulsed light (IPL) treatment (827,409 procedures)
Injectables were highly sought-after last year, as patients capitalized on the growing number of treatment options and applications. Nonsurgical rhinoplasty and jaw contouring were reportedly popular trends, as many patients expressed interest in refining their noses and jawlines with Botox and filler injections.
Laser skin resurfacing, chemical peels and intense pulsed light treatments were also popular for their ability to address complexion concerns.
You're More Than Just a Number to Dr. Krau
Dr. Krau has built his practice on a steadfast commitment to personalized patient care. He believes that every patient is unique and requires an individualized treatment solution.
To discuss your cosmetic goals with Dr. Krau and our team and find a suitable treatment plan, please request a consultation today. We look forward to helping you look and feel like your best self.