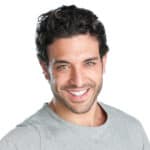 While it's true that the majority of plastic surgery patients are still women, more men are joining them. In particular, there has been an increase in male patients seeking minimally invasive cosmetic procedures, as highlighted by statistics from the American Society of Plastic Surgeons (ASPS). Miami plastic surgeon Dr. Ary Krau takes a look at the three of the most in-demand minimally invasive procedures for men.
BOTOX
Approximately 411,000 men underwent BOTOX in 2014, a trend that doesn't show any sign of slowing down. In fact, BOTOX is becoming so popular among men that it has been dubbed "Brotox." The reasons men choose to undergo BOTOX are similar to those cited by women. Men are also concerned with looking young, and therefore want to minimize signs of aging. For those who choose not to undergo a surgical cosmetic procedure such as facelift, BOTOX offers a "quick fix" to wrinkles, crow's feet and fine lines by relaxing the muscles underneath the skin. BOTOX can also be used to eliminate excessive sweating under the arms and in the area above the lip.
Soft Tissue Fillers
In 2014, approximately 93,000 men sought soft tissue fillers to enhance their facial appearance. Like BOTOX, these injectable fillers are commonly used to minimize the signs of aging. Soft tissue fillers such as Juvederm, Restylane and Radiesse use a smooth gel made of hyaluronic acid to fill in facial lines and folds. They can also be used to restore volume to areas on the face that have become hollow or sunken due to aging. Men and women alike can enjoy a smooth, natural look and feel without surgery.
Laser Hair Removal
Laser hair removal is an increasingly popular treatment among men, with approximately 921,000 men undergoing it last year.  The treatment is especially popular among Dr. Krau's patients who spend hours enjoying Miami's beautiful beaches and want to show off smooth, hairless skin. For beautiful, long-lasting results, Dr. Krau uses the Soprano XL Hair Removal Laser, a state-of-the-art laser system that is great for hair removal treatment of the chin, upper lip, legs, bikini area, underarms, back, chest and other areas where there is unwanted hair. The procedure is virtually painless and patients see little to no hair regrowth in as little as five treatments. Because several treatments are needed, it is wise to plan ahead.
What Are Your Cosmetic Needs?
Whether you want to look younger or improve your overall physique, Dr. Krau can help. Schedule a one-on-one consultation with Dr. Krau today by calling (305) 861-6881.