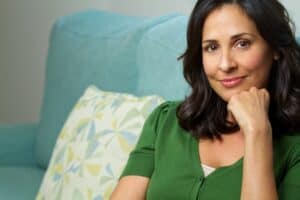 Would you like to erase telltale signs of aging in your upper or lower eyelids? Are you tired of looking older than you feel or projecting a sad or fatigued expression? Eyelid surgery (also known as blepharoplasty) may provide an immediate and noticeable improvement in your appearance. Here, Dr. Ary Krau shares four things to consider before having eyelid surgery.
Finding the best eyelid surgeon can take time.
When surgery is performed by an experienced surgeon, the results will look natural and subtle. You will not look artificial or frozen; you will simply resemble a younger and more rejuvenated version of yourself. But it takes years to train in the procedure and to perfect the skills necessary to deliver beautiful results. It's essential to choose a surgeon who is board certified by the American Board of Plastic Surgery, which indicates he or she has the required training and skill set to help you exceed your eyelid surgery goals. Although it takes time to find a surgeon whom you can trust, you will ultimately be glad you invested the time into the process.
Know what eyelid surgery can and can't achieve.
An important part of preparing for eyelid surgery is understanding exactly what it can (and can't accomplish). Eyelid surgery removes excess skin and fat that contributes to a saggy or droopy appearance. For certain patients, the appearance of upper eyelid sagging or upper eyelid "hooding" is due to excess eyelid skin and low or heavy brows. In those cases, combining eyelid surgery with brow lift may be the most appropriate way to produce a youthful, rested expression.
You'll have to take special precautions after surgery.
All plastic surgery procedures, including eyelid surgery, require a few weeks of recovery downtime. During those few weeks, you can expect mild discomfort, swelling and bruising. Your vision may be temporarily blurry for a few days after surgery.
To minimize the risk of complications after surgery, you must take special precautions, such as not wearing contacts, not getting your eyelids wet and not applying makeup or skincare products directly to your incisions. You may also be asked to keep your head elevated for several days, including while you sleep, to minimize swelling.
The results are well worth it.
Despite any discomfort or limitations you may face during recovery, your results will be well worth it. It's exciting to watch your results improve in the weeks following surgery and it's rewarding to show off your new look to friends and family. When you look back on your experience, your only regret may be that you didn't have eyelid surgery sooner!
Look Younger With Eyelid Surgery
For more information about eyelid surgery, please request a consultation with Dr. Krau today.