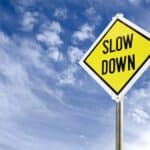 The most important factor for a successful plastic surgery experience is picking the right surgeon. Your surgeon should have the right combination of training and experience. He or she should make you feel comfortable, answer your questions and address all of your concerns. If you see any of the red flags discussed below, it's best to look elsewhere.
Not Certified By the ABPS
Board certification is a non-negotiable. Your plastic surgeon must be certified by the American Board of Plastic Surgery (not the American Board of Dermatology, nor the American Board of Obstetrics and Gynecology). This certification demonstrates they have the training, skill and experience needed for safe and successful treatment.
Lacks Hospital Privileges
Some plastic surgeons operate in their own private facilities, but many use hospital operating rooms. Hospitals thoroughly evaluate surgeons, taking into consideration their skill and training, before granting operating privileges. If a surgeon lacks hospital privileges, it could be a warning sign.
Offers Bargain Pricing or Coupons
It's appealing when a hairstylist or masseuse offers a discount on services. The same cannot be said of a plastic surgeon. Beware of the surgeon that offers discounts or bargain pricing on treatment. This could indicate a lack of proper credentials or experience.
However, many plastic surgeons do offer financing options, which enable patients to make monthly payments on their treatment. This is not the same as a discount, but it makes it easier for patients to fit plastic surgery into the budget.
Over-promises
A reputable and trustworthy plastic surgeon is candid and forthcoming. S/he won't offer any promise or guarantee that you will look like a celebrity or achieve a perfect result without any risk. Watch out for surgeons that gloss over the potential limitations and complications of surgery. The goal should be improvement (not perfection).
Up-sells
It is perfectly reasonable for a plastic surgeon to recommend procedures that complement a patient's requested treatment. However, beware of the plastic surgeon that recommends a treatment that doesn't seem to coincide with your specific goals, as well as the surgeon that uses high-pressure sales tactics during consultation.
No Before-and-after Images
When seeking a plastic surgeon, it's best to select someone that has performed your requested procedure hundreds of times. Someone with this type of experience should have a gallery of before-and-after images on their website or in their office. These images can give you a better idea of what can be reasonably expected from the surgeon.
Meet Dr. Ary Krau
Are you seeking a board certified plastic surgeon in the Miami area? Schedule a consultation with Dr. Ary Krau by calling (305) 861-6881 or sending our practice an email today.