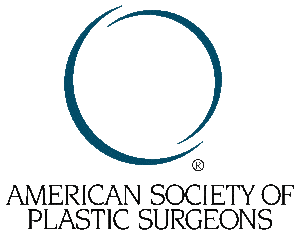 The American Society of Plastic Surgeons (ASPS) and the American Society for Aesthetic Plastic Surgery (ASAPS) made recent news when they released their 2015 annual reports on the state of our industry. Both organizations arrived at the same conclusion: plastic surgery is on the rise and shows no sign of slowing down. Dr. Ary Krau, who belongs to both, is not surprised to see a general increase in interest and many of the national trends reflected in his own Miami plastic surgery practice. Here, he breaks down the findings in more detail. 
What the ASPS Data Shows
According to the ASPS's survey of its members, there were 15.9 million surgical and minimally invasive cosmetic procedures performed in 2015, indicating a 2 percent increase over 2014. (Overall, procedures have increased by 115 percent since the start of the new millennium.) About 1.7 million of those procedures were surgical. The top five most popular surgical procedures of 2015 were:
Breast augmentation (279,143 procedures)
Liposuction (222,051 procedures)
Rhinoplasty (217,979 procedures)
Eyelid surgery (203,934 procedures)
Tummy tuck (127,967 procedures)
The report also showed considerable growth in breast, buttock, lower body and arm lift procedures (with increases of 89 percent to 4,959 percent since 2000!).
Of the 14.2 million minimally invasive cosmetic procedures performed in 2015, the five most popular were:
Botox (6.7 million)
Soft tissue fillers (2.4 million procedures)
Chemical peel (1.3 million procedures)
Laser hair removal (1.1 million procedures)
Microdermabrasion (800,340 procedures)
What the ASAPS Data Shows
ASAPS, which is devoted exclusively to aesthetic plastic surgery, found that for the first time ever, Americans spent more than $13.5 billion on surgical and non-surgical aesthetic procedures last year. Fifty-eight percent of that was spent on surgical procedures, and the remaining 42 percent on non-surgical expenditures. Americans spent $1.5 billion more in 2015 than in 2014.
"Our industry's growth is considerable, but not at all surprising," states James C. Grotting, MD, President of ASAPS. "It reflects a healthy and robust economy wherein many people can afford to, and want to invest in themselves."
According to ASAPS' data, 90 percent of patients were women. But the number of men seeking aesthetic treatment is steadily climbing. Since 1997, when ASAPS started collecting data, there has been a 325 percent increase in the number of male patients.
Contact Our Miami Plastic Surgeon
If these statistics have inspired you to pursue your own cosmetic treatment, Dr. Krau would be happy to meet with you. Please call (305) 861-6881 or send us an email to schedule an appointment with the doctor.