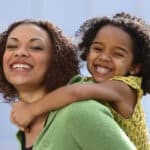 Many mothers are hesitant to spend money on cosmetic treatment for themselves, as they would rather save or spend the money on their children. But mommy makeover is an investment sure to pay off: it remedies nearly all of the physical effects that pregnancy and nursing have on a woman's body. Patients look better, feel better and generally enjoy a better quality of life after surgery.
Here, Dr. Ary Krau delves into the cost of mommy makeover in more detail.
Cost of Mommy Makeover
No two mommy makeovers are exactly alike. Treatment is customized to the needs of the individual patient, and usually includes a combination of tummy tuck, breast lift, breast augmentation and/or liposuction. Typically the more procedures included in mommy makeover, the higher the cost. Other factors that influence the cost of mommy makeover include:
Geographical location
The surgeon's experience and expertise
The facility where surgery is performed
The anesthesia used
The type of breast implants used (if applicable)
The size and number of areas that need liposuction (if applicable)
It's nearly impossible to provide detailed cost information without meeting a patient and ascertaining her needs. To sit down with Dr. Krau and discuss your specific treatment needs, goals and estimated costs, please book a consultation at our practice today.
Financial Benefits of Combining Procedures
Combining several different procedures into a single operation can be financially advantageous. You can reduce the costs associated with multiple surgeries.
For example, let's say you opt to combine tummy tuck and breast lift into a mommy makeover. You will have fewer office visits for a single mommy makeover than you would if you had tummy tuck and then opted for breast lift a few months or years later. You will also pay one facility fee and one anesthesiologist fee for mommy makeover instead of two separate facility fees and two separate anesthesiologist fees. You will also probably end up missing fewer days of work than if you had separate surgeries spaced apart.
Invest In Yourself
If you're on the fence about the cost of mommy makeover, think of it as an investment in yourself. Mommy makeover can enable you to enjoy an improved appearance, increased self-esteem and a better quality of life. Also, remind yourself of the financial benefits to combining procedures. And, be sure to inquire about financing options to help break down the cost of treatment into manageable monthly payments.
To schedule a one-on-one mommy makeover consultation with Dr. Krau, please call or email us today.