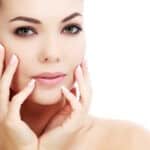 According to the American Society of Plastic Surgeons, 27,449 lip implant procedures were performed last year. To put it in context, that is about one lip procedure every 20 minutes. And that number doesn't even take into account all of the lip enhancing procedures performed with fillers like Juvederm, Restylane and Perlane.
What is the reason behind this phenomenon? There are a few theories floating around in plastic surgery circles. Here, Dr. Ary Krau shares his thoughts about why more people want plumper pouts.
Celebrity Influence: Celebrities have always spurred trends in cosmetic surgery. Plastic surgery patients have been requesting Angelina Jolie-lookalike lips for years. Younger celebrities like Jennifer Lawrence, Scarlett Johansson and Kylie Jenner also earn a lot of attention and admiration for their pillow-y lips; Jenner alone has had thousands of articles dedicated to her lips, which she admitted were plumped with fillers.
Social Media: The president of the American Society of Plastic Surgeons, David Song, said we are living in the "age of the selfie." It's quite normal to take and post a picture of yourself to social media and wait for followers' comments and "likes" to roll in — but a side effect of the selfie trend is that we are acutely aware of how our face and lips look. And, because of the angle and proximity of camera-phone photos, the images can often be distorted, giving us a skewed view of how we really look.
Advances in Lip Augmentation: The traditional way to enhance lips was to surgically insert a silicone implant. Though a safe procedure (and still available with some plastic surgeons), advances in products and technology have revealed newer ways to enhance the lips.
Nowadays, lips can be enhanced non-surgically with the use of cosmetic injectable products. Treatment is safe and quick with no recovery needed. A lip enhancement appointment can be easily worked into a lunch break. Also, cosmetic injectables are more economical than traditional lip implants (though they need to be performed more frequently to maintain results).
Learn More about Lip Enhancement with Dr. Krau
To learn more about how you can enhance your lips — or any other facial feature — please request an appointment with Dr. Krau. You can reach our team by calling (305) 861-6881 today.