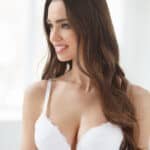 For many women, breast reduction surgery offers a chance to bring their bodies into proportion and provides both physical and mental comfort. But how does one pay for such a procedure? Is this the kind of surgery that insurance companies will pay for? In this post, Dr. Ary Krau discusses whether insurance companies will cover breast reduction surgery and offers insight into how patients have financed their procedures in the past. Read on to learn more. 
Will My Insurance Company Pay for My Breast Reduction Surgery?
At first glance, the financial process of paying for breast reduction surgery may seem intimidating.  This is completely understandable. The good news is that breast reduction surgery is one of the few cosmetic procedures that is often covered by health care insurance companies. The first step is to contact your insurance company. Most insurance companies will cover some, if not all of your medical bills for breast reduction surgery if it is determined that the procedure is being performed for valid medical reasons. Some of these reasons include excessive back and neck pain, skin problems, posture issues and shoulder pain caused by bra straps.
Women often choose to have breast reduction surgery for other reasons, usually having to do with appearance, confidence and their ability to engage in their favorite physical activities. These reasons are equally valid and are often taken into account by insurance companies as well.
Our staff is extremely well versed in the ins-and-outs of insurance company policies. We can provide guidance throughout the entire payment process to ensure that each patient's financing is handled correctly. In addition, we offer various financing options to our clients to defray any costs not covered by their health care insurance provider.
We have partnered with some excellent financial companies that specialize in financing cosmetic procedures. Patients can receive no- or low-interest health care loans following a simple application process. These are reputable companies with no hidden fees and a proven track record of working effectively with both our patients and staff.
Contact Dr. Ary Krau
To find out more information about insurance coverage and financing options, please contact our practice at (305) 861-6881. Our experienced staff will help guide you every step of the way in determining your insurance benefits, financial options and payment methods.