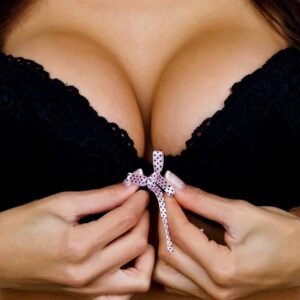 Women seek breast augmentation for a variety of reasons. Some women desire larger breasts after spending most of their life embarrassed by a naturally small bust. Others want to regain the volume and size they had in their youth or before having children. Regardless of the reason, breast augmentation with top Miami breast surgeon Dr. Ary Krau can help. He has worked with hundreds of women, each with their own requests when it comes to breast augmentation.
Here, Dr. Krau shares valuable information to consider when pursuing breast augmentation.
Understand Your Options
Choosing the right breast implants involves more than just selecting a size. Here are some factors that you and your surgeon will discuss during your consultation:
Breast implants come filled with saline water solution or silicone gel.
Implants can be placed behind or in front of the pectoral muscle.
Implants can be either round (equal projection in the top and bottom of the breast) or teardrop-shaped (more projection in the bottom pole of the breast).
Implants can have a smooth or textured shell.
Know How to Describe What You Want
It is very important to be transparent with your surgeon about your concerns and desired outcome. We recommend bringing photos of women whose breast augmentation results you like. Be sure to select photos of women with breasts similar to yours. It is also important to choose your words wisely when describing your goals. Terms such as "fuller" or "more filled out" describe breasts with more volume, while terms like "perkier" or "youthful" describe breasts with a higher profile. "Proportionate" usually means breasts that even out with the body frame, while "voluptuous" means breasts that are larger than what would be proportionate to the body frame.
Do You Need a Breast Lift, Too?
When seeking breast augmentation, it is important to understand that the procedure does not address breast sag. If you desire fuller and perkier breasts, you may be a suitable candidate for a breast implants with lift combination procedure. Breast lift removes excess, saggy skin and tissue, and elevates the breast mound higher on the chest wall for a more natural-looking and younger-looking position.
Work with the Right Breast Surgeon
The success of breast augmentation hinges on the experience of the surgeon who performs the operation. Having performed hundreds of breast surgeries each year, Dr. Krau is one of Miami's most sought out plastic surgeons. He is known for his personalized approach to surgery, as well as exceptional patient care. Dr. Krau meets with each patient individually and works with her to develop a treatment plan that best achieves the desired outcome.
To learn more about breast augmentation, schedule a personal consultation with Dr. Krau. Please call (305) 861-6881 or email his Miami office today.