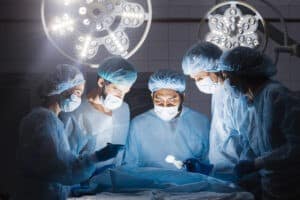 The most important decision you make during your plastic surgery journey is choosing your surgeon. The doctor who performs your procedure directly impacts your safety and results. It's essential you pick a board-certified plastic surgeon, such as Dr. Ary Krau in Miami, with whom you feel comfortable and who has extensive experience with your desired procedure. 
Some of the most common mistakes patients can make when choosing a plastic surgeon include: 
1. Choosing Someone Who is Not Board-Certified by ABPS 
The American Board of Plastic Surgery (ABPS) is one of 24 boards under the American Board of Medical Specialties (ABMS). Eligible surgeons are required to complete rigorous criteria, such as six to nine years of training in plastic surgery and additional written and oral exams. They must show a commitment to continuing their education.
ABPS is the only board recognized by the American Board of Medical Specialties. Don't be fooled by certifications from unauthorized boards; make sure your surgeon is ABPS-certified. If they call themselves a cosmetic surgeon, that is a red flag because ABMS does not recognize that term.
2. Choosing a Plastic Surgery Practice Instead of a Plastic Surgeon 
You may want to avoid practices that can't tell you which plastic surgeon will perform your chosen procedure. You need to feel comfortable with your doctor, which means meeting them face to face, asking questions and seeing before and after photos of their patients. You don't want to meet your plastic surgeon on the day of your procedure. 
3. A Plastic Surgeon Who Pushes Procedures 
No doctor should persuade you to have a plastic surgery you don't want or a combination of procedures you don't need. Your consultation is about you, your expectations, your desired outcome and the type of plastic surgery that best meets those goals. Dr. Krau uses his knowledge and experience to give you a thorough recommendation and a surgical approach that is unique to you. 
4. Falling for a Bargain Price 
The most expensive plastic surgeries are ones that must be performed twice. Don't let a cheap offer or low price win you over. The most affordable plastic surgery is one that is well-performed the first time, because you will end up paying more in the end to correct unsatisfactory results. You could risk your health and safety by choosing an underqualified plastic surgeon who offers a low-cost procedure. Most plastic surgeons offer financing options to help you cover the costs.
5. Not Looking at Before and After Photos or Asking for Patient References 
Look at the online reviews for the plastic surgeon you're considering for your face, breast or body procedure. Go to their online before and after gallery and select the images of patients who had the plastic surgery you're hoping to undergo to get an idea of what you can expect from the doctor. This is "homework" you can do before your consultation, but you can also ask to speak to a patient about their experience if you're still unsure. The goal is to be comfortable with your plastic surgeon and their ability to deliver your desired results. 
Dr. Ary Krau is a board-certified plastic surgeon who has helped countless patients reach their cosmetic goals with face, breast and body plastic surgeries. He is known for his dedication and drive to deliver natural-looking, beautiful results and was featured on the Bravo TV reality series "Miami Slice." Dr. Krau was voted Best Plastic Surgeon 2018 by Miami New Times. 
Schedule your consultation with Dr. Krau today by calling (305) 861-6881 or filling out our online contact form.