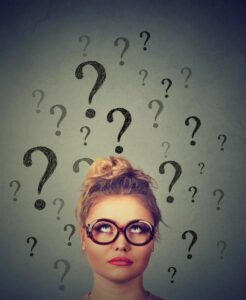 Plastic surgery can be an exciting and life-changing experience. However, it is normal for patients to feel a little nervous before undergoing surgery. Dr. Krau understands plastic surgery can be intimidating for some patients and is committed to putting his patients at ease before and after their treatment. In this blog post, the trusted Miami plastic surgeon shares the following tips.
Choose a Qualified Plastic Surgeon
Working with a qualified plastic surgeon is the best way to ensure a safe and successful plastic surgery experience. When choosing a surgeon make sure to read about the credentials and experience of the surgeons you are considering. Review their bios, visit their before-and-after galleries and read testimonials from their patients. Once you have chosen a qualified surgeon, you will probably feel less nervous. However, understand that no one is more invested in your safety, comfort and satisfaction than your plastic surgeon, so don't hesitate to discuss your concerns or fears with him or her!
Know What to Expect
Knowing what happens before, during and after your procedure can reduce anxiety and help you feel more in control as you prepare for your procedure. Be sure to take the time to research your procedure thoroughly, as well as the pre- and post-operative steps involved. Only use credible sources, like the American Society of Plastic Surgeons or the website of your own surgeon, to gather information on your procedure. If you have questions or concerns after your research, be sure to bring them up during your pre-operative consultations with your surgeon.
Prepare for Your Recovery
Many nervous patients find it helpful to prepare for their surgical recovery ahead of time as it reduces stress about the post-operative phase and it gives them something productive to do. Prep your recovery space (either your couch or bed) with clean sheets, blankets and pillows. Fill your prescriptions, shop for groceries and other recovery essentials (e.g., ice packs), and stock up on DVDs, audiobooks, magazines and anything else that will make your recovery more comfortable.
Contact Dr. Krau
If you have questions or concerns regarding your upcoming plastic surgery procedure, Dr. Krau is more than glad to meet with you and discuss them in detail. Contact our office by calling (305) 861-6881 or emailing us today.