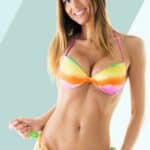 Cosmetic surgery procedures involving the breasts are among the most popular in the US. The type of procedure that you choose depends on the final result you want. Some are designed to enhance the breasts, either by enlarging them or by lifting them up. A few breast procedures are meant to minimize them to make a patient more comfortable. Miami plastic surgeon Dr. Ary Krau has performed thousands of breast procedures, giving patients the shape and size that they wanted.
Breast Augmentation
When people think of cosmetic surgery involving the breast, they often think of augmentation. Breast augmentation uses implants to make the breasts larger. The breast implants can be made of saline or silicone. The surgery is ideal for healthy women who have always wanted larger breasts or for women who have noticed a reduction in their breast size following pregnancy or weight loss.
Breast Reduction
Breast reduction is the opposite of breast augmentation. This surgery can be performed on both men and women who are embarrassed by the size of the breasts or who experience pain because of large breasts. The excess weight from the breast tissue can cause back pain, for example.
During a reduction, Dr. Krau removes excess fat and skin tissue from the breast. He also performs a lift to give the breasts shape and support.
Breast Lift
A breast lift doesn't change the size of the breast. Instead, it makes the breasts look more supported and perky by tightening the skin. Dr. Krau uses a technique that does not leave as large of a scar as the traditional methods. The surgery can be performed with either a breast reduction or augmentation, depending on the patient's goals. Breast lifts are often sought out by women who have saggy breasts due to pregnancies, aging, and changes in weight over the years.
Recovery times vary with each procedure. You might need about a month after a reduction before you can return to strenuous activities. After a breast lift, you should rest up for about a week before you become active again.