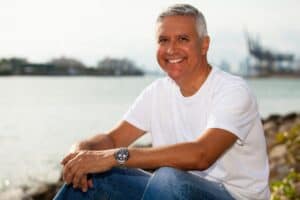 While women still outnumber men when it comes to plastic surgery procedures, the gap is narrowing. More and more men are realizing not only the aesthetic advantages of plastic surgery, but how these procedures can increase their competitiveness in the workplace. Renowned Miami plastic surgeon Dr. Ary Krau explains which procedures men most often seek, and why.
Looking Better with No Downtime
A few lines and wrinkles give a man gravitas. A lot of lines and wrinkles just make him look old. That's one reason men are attracted to injectables, such as Botox and dermal fillers. By boosting volume and eradicating wrinkles, these products give a man a refreshed and vigorous appearance. A man can have these procedures performed during lunch hour or after work, and unlike surgeries, there's no downtime.
Increase Self-Esteem
Nothing increases self-esteem and confidence more than knowing you look good. Think of the old saying, "Clothes make the man." In today's competitive job environment, men need more than the right clothes. They need the right look overall, and plastic surgery can make a man look as attractive as possible. Of course, that confidence also extends into a man's social life.
A Better Body
Lots of men work out regularly, but there are areas which aren't affected even by diligent diet and exercise. These include "love handles" and the spare tire that always seems too well inflated. That's where liposuction, one of the most common procedures men seek, comes into play. Along with getting rid of excess fat, liposuction can also add definition to musculature, giving a man a more well-defined physique.
Medical Conditions
Men don't always seek plastic surgery just for aesthetic purposes, although that's an added advantage. Some men have underlying medical conditions that only plastic surgery can resolve. For example, men may experience enlarged breasts, a condition known as gynecomastia. Surgery to remove excess tissue and fat doesn't just make a man's chest appear more normal — it can also make it look strong and masculine.
Other men may deal with the consequences of a deviated septum, experiencing constant breathing difficulties. A septoplasty, which repairs the septum, can be combined with a rhinoplasty, which corrects aesthetic defects in the nose.
More Information for Men
To learn more about how plastic surgery benefits men, and the best choices for your needs, please schedule a consultation with Dr. Krau. Contact his Miami office by calling (305) 861-6881 or emailing us today.