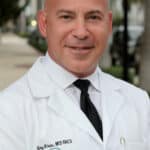 If you've ever had to look for a new doctor or specialist, or if you've ever read a health and wellness article, chances are you've seen physicians referenced to as board certified in a specialty or field. These aren't just extra add-ons to a physician or surgeon's title—these board certifications represent a standard of quality and dedication to learning that's important to look for, especially when you're choosing a plastic surgeon.
Board certification denotes an examination and certification process a physician undergoes to receive this status or certification process. The board—in this case, the American Board of Plastic Surgeons—is made up of highly trained physicians who examine a doctor's training, ethics and experience. To receive this status, physicians must complete a residency training in plastic surgery and practice for several years at a level high enough to pass board exams that regular cosmetic surgeons don't have to.
"Board certification is extremely important, especially in plastic surgery," says Ary Krau, MD, board-certified plastic surgeon in Miami. "The skills necessary to complete successful plastic surgery aren't something you're just born with. The skill and experience only come with time and a lot of practice."
A Practice Always Evolving
Along with the practice and experience necessary to achieve board certification comes technique that evolves over time. In a field like plastic surgery, it's necessary for surgeons to keep up with techniques and improvements to particular surgeries, practices or products.
Plastic surgeons practice medicine. They continue to learn and improve their techniques, which has contribute to field being more widely accepted and dramatically safer than it used to be.
If you're looking for a plastic surgeon, don't hesitate to ask questions about the physician's experience. Look to see if he or she is board certified. How many years have they been in practice? Do they have a photo album or gallery of before and after pictures? While board certification is only one measure of a surgeon, it can be relied on as a minimum standard of experience and safety in the field.