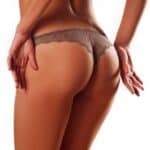 The inventor of the Brazilian Butt Lift procedure, Dr. Ivo Pitanguy, died recently in his Rio de Janeiro home at the age of 90, one day after carrying the torch through the streets of the city to inaugurate the start of the 2016 Summer Olympic Games. Dr. Pitanguy was widely credited with developing advanced techniques for reconstructive and aesthetic surgery, including tummy tuck and breast augmentation procedures, as well as the famed Brazilian Butt Lift. Dr. Ary Krau would like to take you through the basics of this procedure in this post.
Beyond the innovations he brought to his field of medicine, Dr. Pitanguy treated poorer patients with deformities and abnormalities who would not otherwise have been able to afford surgery. He famously performed surgery on many of the victims of a circus tent fire in Brazil in 1961. Throughout his career, Dr. Pitanguy also had many celebrity clients, including Sophia Loren and Elizabeth Taylor.
While Dr. Pitanguy gained his fame from his creation of the Brazilian Butt Lift, he was also widely known for his enlightened outlook on life, medicine and learning.
Brazilian Butt Lift Basics
For women desiring a sexier and more voluptuous backside, Brazilian Butt Lift may be the perfect option. Good candidates for the procedure include individuals who:
Are not smokers
Have a sufficient amount of fat in another part of the body (hips, thighs, abdomen)
Do not have medical conditions that could complicate recovery
Understand the (rare) potential risks of the procedure
Desire improvement, not perfection
Brazilian Butt Lift involves removing fat from an area of the body, such as the thighs or abdomen, and then grafting or injecting it in the buttocks. The procedure is performed as outpatient surgery in Dr. Krau's highly modern and fully accredited facility. Patients receive anesthesia and sedatives to ensure that they are comfortable for the duration of the procedure.
While regular butt lift surgery involves removing excess skin and fat from the backside, Brazilian Butt Lift changes the size and shape of the butt by relocating fat from other parts of the body. Dr. Krau can help you learn if you are a good candidate for the process pioneered by Dr. Pitanguy.
Dr. Krau looks forward to discussing the Brazilian Butt Lift procedure with you. Please call for an appointment at (305) 861-6881.