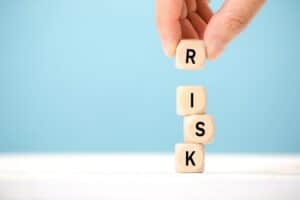 Some plastic surgery procedures naturally complement each other — for instance, combining facelift with eyelid surgery is an excellent way to simultaneously rejuvenate the eye area, mid and lower portions of the face and neck. Or, combining tummy tuck with breast lift into a mommy makeover can comprehensively address changes to the stomach and breasts caused by having children.
However, not all cosmetic treatments should be combined, as the combination could increase the risk of complications during or after surgery. As you evaluate your options, your plastic surgeon should be candid with you about the procedures that are mismatched, and recommend a safe plan of action to help you accomplish your goals.
Here, Dr. Ary Krau sets the record straight on the procedures that should never be performed together.
Tummy Tuck and Brazilian Butt Lift
Tummy tuck and Brazilian Butt Lift (or other buttock augmentation procedures) are incompatible because of recovery limitations. After tummy tuck, you must avoid putting pressure on your healing abdomen and sit or lie down on your back during the recovery period. After Brazilian Butt Lift, you must do the opposite: refrain from sitting or lying down on your back to avoid putting pressure on your buttocks. Dr. Krau will never recommend combining these procedures because he cares about your health, safety and comfort. A better approach may be to space them out into separate surgeries, allowing your body time to adequately recover from each.
Laser Skin Resurfacing and Chemical Peels
Laser skin resurfacing and chemical peels are both excellent ways to remove the outer layers of dead or damaged skin cells that dull your complexion. But they should never be performed in tandem because they are too strong. In fact, combining laser skin resurfacing and chemical peels could result in burning the skin or creating areas of hyperpigmentation or discoloration.
Facial and Injectables
It might sound appealing to combine a relaxing spa facial with some carefully placed Botox or filler injections. But massaging freshly injected skin is risky, as it may cause the Botox or filler product to displace, leaving you with uneven bumps (or worse, a droopy eyelid). Massaging the skin after injectables can also worsen post-treatment bruising.
The Bottom Line
Nothing is more important to Dr. Krau and our team than your safety and well-being. Whenever we recommend a treatment plan, rest assured that we have your best interests in mind. We would never suggest something that could put your health at risk or lead to complications. We will work to find a creative solution to help you accomplish your cosmetic goals.
To schedule a consultation with our trusted team, please contact us today.