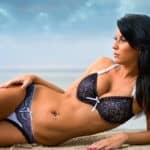 Plastic surgery has been on the rise in recent years not only in the United States, but worldwide. In fact, there were more than 20 million procedures performed around the world in 2014, according to the latest statistics from The International Society of Aesthetic Plastic Surgery. In this blog post, leading Miami plastic surgeon Dr. Ary Krau takes a look at these findings in detail.
The Top Nonsurgical (and Overall) Procedure: Botox
Globally, Botox (including Botox, Dysport and Xeomin) was ranked the most popular procedure overall, with more than 4.8 million procedures performed in 2014. This nonsurgical procedure is often called the "lunchtime treatment" because it diminishes the appearance of facial wrinkles in about 30 minutes and requires no downtime. Once thought of as a procedure only for women, research shows more men are choosing Botox for a younger, smoother facial appearance.
Rounding out the top five nonsurgical procedures performed globally last year were hyaluronic acid dermal fillers, hair removal, chemical peels and laser skin resurfacing.
The Top Surgical Procedure: Eyelid Surgery
There were more than 1.4 million eyelid surgeries performed worldwide last year, making it the most commonly performed surgical procedure. Upper eyelid surgery removes fat or skin for a more youthful, lifted look, while lower eyelid surgery reduces puffiness and improves the appearance of dark under-eye circles.
In addition to eyelid surgery, the most popular surgical procedures were liposuction, breast augmentation, fat grafting and rhinoplasty.
More Women are Getting Breast Implants
Breast augmentation is the most commonly performed surgical procedure for women, with more than 1.3 million procedures performed worldwide. Following breast augmentation, the most commonly performed procedures on women last year were liposuction, eyelid surgery, fat grafting and abdominoplasty (tummy tuck).
Male Plastic Surgery Rises
More than 2.5 million cosmetic procedures were performed on men in 2014, the most in a single year. The rise in male plastic surgery is a trend Dr. Krau has seen firsthand in his Miami office. More and more men are becoming aware of their looks, and seeking to look younger, or obtain the perfect physique. The top procedures performed worldwide on men were eyelid surgery, rhinoplasty, liposuction, gynecomastia and fat grafting.
Countries Performing the Most Plastic Surgery (Top Five)
Finally, here's a look at the five countries that performed the most surgical and nonsurgical procedures in 2014:
USA (20.1%)
Brazil (10.2%)
Japan (6.2%)
South Korea (4.8%)
Mexico (3.5%)
Are you considering plastic surgery? Then why not reach out to plastic surgeon Dr. Ary Krau? Dr. Krau is one of the most highly sought after plastic surgeons in Miami and worldwide, offering world-class surgical expertise and care to people who seek to enhance their aesthetic appearance. Schedule a consultation with Dr. Krau today by calling (305) 861-6881.